Welcome to Jefferson Middle School
Home of the Elks!
---
Get Ready ELKS!!!! Spirit Week and Homecoming is just around the corner.
The PTO is hosting Spirit Dress-up Days and a Tailgate Party and want you to be a part to show your school spirit.
Homecoming candidates are:
6th grade: M.Raines, T.Woods
7th grade: D.Lucia, A.Hobson
8th grade: A.Self, A.Skeen, M.Hawkins, N.Moore, A.Soto
Dress up days are on:
Thursday, September 21st – Super Hero Day - It's a bird, it's a plane, it's a SUPER ELK! - dress as your favorite super hero.
Friday, September 22nd – Twin Day - find a twin, dress alike.
Monday, September 25th – Group Day (dress as your favorite team or group…Ninja Turtles, Warriors, Seven Dwarfs..etc.)
Tuesday, September 26th – Blue & White Day (this is also Pep Rally day at 2PM)
*Please remember that all dress code policies still apply.
The Tailgate Party will be on Tuesday, September 26th from 3:30-5PM and the cost is $10. The price includes your football ticket, slice of pizza, chips, cookie, Gatorade and bottle of water and a set of Boom Sticks for the game. Tickets will be on sale during the lunch period on Monday, 9/25 and Tuesday, 9/26…cash only and no tickets can be sold to any student that has lunch credits due or candy money due.
---
Interested in Tutoring?
JMS offers tutoring.
Click here for more information and times
---
Register Jefferson Middle School with your Food City Value Card. Click here to go online to register it or tell the cashier you want to link your value card to Jefferson Middle School.
JMS SCHOOL ID PLU# 40514
---
Click here for Baseball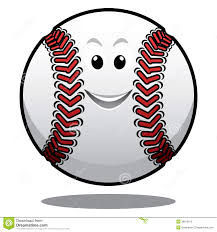 Team Tryout Results
---
---
New Information for School Year 2017-2018
Click here for the new Handbook
---
Students entering 7th grade in the Fall have immunization requirements. Students who are already enrolled, are required to have Tetanus-diphtheria-pertussis booster ("Tdap") and Verification of immunity to varicella (2 doses or history of disease).
---
JMS collects Box Tops for Education! Look on your purchases and cut them off and turn in to help JMS.
Turn in to Ms. Loges, if you are in the Beta Club for Beta service points or to Mrs. Kippy. Thank you for your support.